Organic Hot Climate Heirloom Tomato seeds
Especially for Dry, Hot, Drought filled climates!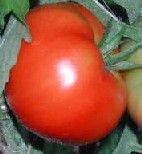 Living in a hot, dry desert climate proved to be an on going challenge for an traditional English gardener like myself who knew only the abundance of heavy rain and fertile soils. So, after many trials with my tomato growing and even more disasters in my exhaustive attempts, I carefully experimented some choice organic heirloom tomato varieties specifically to make it easier for those living in extremely hot, dry, drought or humid climates. These rare and unusual varieties are known for supreme flavour, colour and excellent resistant to drought and disease. I send tips on growing for those living in hot climates, but encourage even those who do not to try some of these satisfying varieties. These seeds were carefully chosen to ensure the finest quality tomato production. The seeds are satisfyingly reliable in germination having successfully grown them with almost no difficulties, even in extreme high heats. Sensible measures such as shade cloth and misting systems ensure a better outcome. Remember this is trial and error, you win some and maybe lose a few but it is definitely worth the endurance. I am constantly looking for new resilient additions to my collection, so please email if you know of other varieties I could add.

TIP! Have a Tomato seed saving swap with your friends, quality seeds like these need to be passed around and also saved in your emergency seed saving storehouse.

http://www.unce.unr.edu/publications/files/ho/other/fs8860.pdf Article for desert growing. very helpful.


Mixed Hot Tom Seeds & Genovese Basil Companion.


The plant Genovese basil makes the perfect companion plant for these tomatoes, it is also able to ward off spider mites, aphids, and whiteflies. You will have better pollination results, as it attracts bees.

For cooking the basil enhances the flavour of these selected tomatoes, wonderfully!

$4.50



Homestead 24 Tomato Seeds


The Homestead 24 Tomato is an open pollinated red tomato that tolerates hot weather. Fruits weigh about 8 ounces and are red and smooth. Resistant to common diseases.



Heirloom Moneymaker Tomato Seed


Moneymaker is one of the oldest heirloom tomato varieties in the world! Deep red, smooth, round fruit grows in clusters of 6 to 10 tomatoes. Tomatoes average 4 oz. This variety does very well in hot conditions, but will bear in just about any weather, including humid conditions.



Costoluto Genovese, Tomato.


NEW! Similar tomato to the 'Costoluto Fiorentino', but collected from the Genoa region of Italy. Shows good heat tolerance. Does well in greenhouses. Good for juicing!




Costoluto Fiorentino, Tomato.


Becoming more rare than the 'Genovese' strain prized for its flavor and more uniform shape. A very heat tolerant tomato.



Great White Beefsteak Tomato Seeds


Great White is typically considered the finest and the largest of the white tomato varieties, producing huge creamy white tomatoes that can often weigh up to two pounds, making it larger than White Beauty / White Snowball. When ripe, these creamy colored tomatoes typically have a yellowish hue on the blossom end



Thessaloniki Tomato


Lovely big fat organic greek tomato, tolerates heat well and is crack resistent.

$2.99



Purple Calabash Tomato Seeds


Purple Calabash is a very primitive and very unusual open pollinated tomato variety with unusual crinkled looking purplish black tomato fruits.



Organic High Carotene Tomato, Heirloom.


These wonderfully tasty tomatoes have about 3 times as much carotene as usual tomatoes, making it a favorite source of Vitamin A, an important anti-oxidant

$3.50



Cherokee Purple.


HEIRLOOM. 85 days. This large dark purple tomato from Tennessee is rumored to have come from Cherokee gardeners. Its flavor is rich and full, and often compared to Brandywine. The flesh is brick-red and very attractive sliced on a plate. Plants make large vines that yield tomatoes fully 5" across and 3-1/2" deep. Indeterminate

$2.99



Green Zebra


Green Zebra: 75 days, 3 oz., indeterminate A beautiful tomato taste, sweet yet spicy and zingy.

$2.99



Porter Improved Tomato Seeds


Like its forerunner, Porter Improved or Porter Pink, is especially adapted for hot southern states such as Texas. Porter Improved is the best pink tomato variety for areas with extreme heat and low humidity.



Porter Tomato Seeds


This lovely little tomato variety produce a great abundance of deep red colored, smooth, plum shaped tomatoes with a tender skin. Each fruit weighs from 2-4 ounces, is blemish free and possesses an exceptionally sweet flavor.



Arkansas Traveler, Tomato.


Tolerates heat, humidity, and drought well. Great flavor from 6 to 8 ounce fruits with heavy production

$2.99



Sweetie Tomato


This super sweet cherry tomato has a high sugar content and just screams to be eaten ripe off the vine. Ideal for container gardening, smallspace gardening and for the starter gardener. Very vigorous and reliable produce of high quality fruits even in high heats.

$2.99



Tomato Red Currant - " close to wild"


The deep red fruits of Red Currant have a nine degree Brix rating, providing plenty of sweetness and a nice, balanced tomato flavor. The fruits are firm and juicy, resulting in a satisfying explosion of juices when you bite into them. Red Currant vines are indeterminate, providing a steady crop throughout the season. It is a prolific producer, so you'll probably have plenty of Red Currants on hand throughout the season.

$2.99



Organic Eva Purple Ball.


Evenly ripening fruits are easy to harvest, some dropping from the vine at peak ripeness. 'Eva Purple Ball' is great in salads, sandwiches, and sauces (the skin peels easily). A wonderful all-purpose tomato with excellent flavor.

$2.99



Tomato Red Pear


Red Pear is a wonderful pear shaped cherry tomatoe. full of real tomato taste. Stand back and watch the vines grow. Prolific to say the least.

$2.99



Yellow Currant Tomato


Golden Yellow Currant Tomato is a great species that produces abundant tresses of the tiniest fruits we've seen. Delicious golden yellow fruits may be harvested by shaking trellises upside down. Nice ornamental, grows well in hang. ing baskets or indoor windows.

$2.99



Pink Accordion Tomato Seeds


Due to their unusual ruffled shape, tomato lovers just lap them up as fast as you can grow them!

$3.95



Henderson's Ponderosa Pink Tomato Seeds


The Ponderosa Pink Tomato produces an abundance of large, flattish 9-12 ounce pink red tomatoes. The tomatoes themselves have a sweet and mild flavor with a thin skin and few seeds.



Pearsons Improved, Tomato.


These vigorous plants produce an abundant crop of smooth, 7 ounce, deep red, flattened globes, all with that delicious, old fashioned acid flavor

$2.99



Tomato, Tropic VFN


This exceptionally disease-resistant variety has excellent versatility as a garden, greenhouse, or market tomato.

$3.00



Tomato Brandywine, OTV


This is the most productive and heat-tolerant Brandywine. A must for every tomato lover.

$2.99



Tomato, Neptune. LIMITED SUPPLY!


Recommended for gardeners and fresh market growers in hot humid, rainy growing regions where it is difficult to grow tomatoes.

$3.85



The Essential Organic Tomato Enhancing Herbs Collection.


Every meal you prepare needs to be enhanced by the addition of fresh homegrown herbs. I have recently put together seed packets of the most popular and loved tradditionally used herbs for you in one delightful collection.

1 collection (6 total): Garden Sage, Basil Large Leaf Italian, Summer Savoury, Lemongrass, Sweet Marjoram and Dill.

$6.00
Companion planting is based on the idea that when planted in groupings, plants can assist in the over- all well being of the garden. For example; some plants add nitrogen into the soil that is needed for the healthy growth of other plants. Beneficial insets are attracted to certain types of plants, and some plants repel insects. Other plants can provide protection from the sun and wind for more delicate plants. Some weeds have a beneficial quality also. The benefits of companion planting include a natural method of pest control, a higher produce yield, and a garden that is visually more appealing.
With the exception of fennel, most herbs planted in or near vegetable beds will have a beneficial effect. Try planting herbs at the corners of beds to ward off flies and various insects and to attract bees.
Table 1. COMPANION PLANTING CHART FOR HOME & MARKET GARDENING (compiled from traditional literature on companion planting)
CROP

COMPANIONS

INCOMPATIBLE

Asparagus

Tomato, Parsley, Basil

Beans

Most Vegetables & Herbs

Beans, Bush

Irish Potato, Cucumber, Corn, Strawberry, Celery, Summer Savory

Onion

Beans, Pole

Corn, Summer Savory, Radish

Onion, Beets, Kohlrabi, Sunflower

Cabbage Family

Aromatic Herbs, Celery, Beets, Onion Family, Chamomile, Spinach, Chard

Dill, Strawberries, Pole Beans, Tomato

Carrots

English Pea, Lettuce, Rosemary, Onion Family, Sage, Tomato

Dill

Celery

Onion & Cabbage Families, Tomato, Bush Beans, Nasturtium

Corn

Irish Potato, Beans, English Pea, Pumpkin, Cucumber, Squash

Tomato

Cucumber

Beans, Corn, English Pea, Sunflowers, Radish

Irish Potato, Aromatic Herbs

Eggplant

Beans, Marigold

Lettuce

Carrot, Radish, Strawberry, Cucumber

Onion Family

Beets, Carrot, Lettuce, Cabbage Family, Summer Savory

Beans, English Peas

Parsley

Tomato, Asparagus

Pea, English

Carrots, Radish, Turnip, Cucumber, Corn, Beans

Onion Family, Gladiolus, Irish Potato

Potato, Irish

Beans, Corn, Cabbage Family, Marigolds, Horseradish

Pumpkin, Squash, Tomato, Cucumber, Sunflower

Pumpkins

Corn, Marigold

Irish Potato

Radish

English Pea, Nasturtium, Lettuce, Cucumber

Hyssop

Spinach

Strawberry, Faba Bean

Squash

Nasturtium, Corn, Marigold

Irish Potato

Tomato

Onion Family, Nasturtium, Marigold, Asparagus, Carrot, Parsley, Cucumber

Irish Potato, Fennel, Cabbage Family

Turnip

English Pea

Irish Potato