Organic Herbal & Medical Tea's, Brews & Tisanes.
Tea blended remedies for health, nourishment and recuperation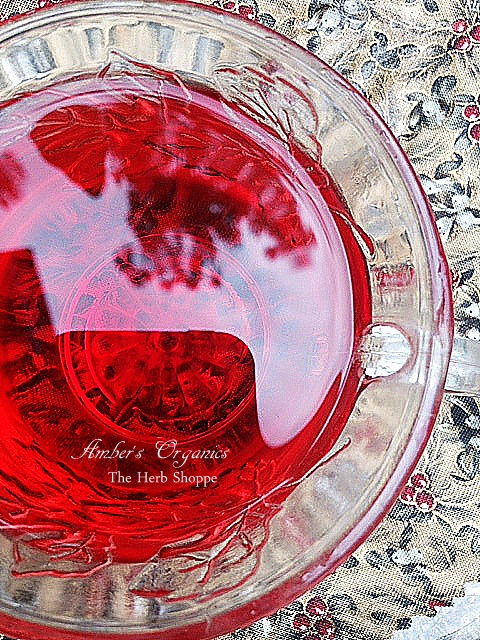 Now in stock for most teas, I have handmade tea bags, at last!
When deciding upon these teas I felt inspired to bring to your attention the reason I created them. Herbs are profound, loaded with nutrients and abundant in medicinal properties for aspects of the body, mind and spirit even in mild tea form they can bring much relief from common ailments and minor conditions. Teas can sooth, protect and nourish, they are perfect for the convalescent patient, the elderly and children as well as being a refreshing alternative to coffee and black tea for those just seeking healthier beverages. I wished to combine some botanical blends that could help support total bodily systems as well as calming the mind. Each exclusive combination works specifically for it's individual cause whilst also giving a high level of nourishment to your over-all system. It has taken years for me to get to the point where I could feel educated and experienced enough to be able to produce my own herbal concoctions, I have done all of this whilst facing my own severe health challenges, it seemed pointless to have been through such development and learning not to pass on the knowledge that could possibly benefit others. I sincerely hope you enjoy the benefits of my experiences!
There is little more satisfying and enjoyable than the uplifting taste of a handcrafted, herbal tea. My exclusive herbal teas are freshly created and stored for a limited time to ensure the herbal essence remains. I buy small batches of the finest organic and fair trade herbs and store them in glass jars to preserve their natural nutrients and medicinal oils. Unlike finely cut conventional tea found in mass manufactured tea bags, my herbal tea is fresh, fragrant, tasty, longer lasting and far more economical and ecologically sound. You will certainly taste the difference.


Organic "Stomach Sync" After Meal Digestive Tonic.


Do you ever feel full and bloated, uncomfortable or nauseous after meals? Our digestive flow is key to a healthy life force and so when disrupted it can really make us feel innately "off". This delightfully blended herbal remedy is just what the herbal doctor ordered. it helps the body digest food more efficiently, removes gas, sooths fullness, calms nausea and over all helps to restore a healthier digestive function. It is a excellent remedy for an overloaded liver and sensitive gall bladder. It can help to cleanse the body from toxicity,

From $2.00



NEW! Organic Hydrangea Root Tea - Kidney/Urinary/Autoimmune


Hydrangea tea also has a plentiful amount of vitamins and minerals to offer those that drink it. Among the list of nutrients to be found in this tea, some of the essential constituents to be found are calcium, magnesium, phosphorus, potassium, and zinc. These beneficial vitamins and nutrients are great for offering that little extra health boost for your body.

From $2.00



NEW! Organic White Willow "Gentle Favour" Natural Asprin Spice Tea


Nature's natural aspirin with added herb and spice additions to help speed your recovery. The woody taste of willow bark is vastly improved with the addition of warming, spicy sarsaparilla and cinnamon, while the marshmallow protects and soothes the stomach. Apple adds a touch of sweetness.

From $1.50



Organic Herbal Throat Smoothie - Singers/Talkers/A Voice to be heard tea


There are many joys to sing about in this life, there are many causes to speak up for, words to be shouted for justice, for peace, to protect, to warn, to enlighten and to love. The spoken word is a mighty tool when used correctly, it can bring light to darkness and darkness to its knees. The human voice has much work to do in one short period on earth, it needs to be nurtured and restored to its full capability. Many illnesses, dietary errors and environmental factors can contribute to soreness, hoarseness, loss of tone and clarity, and vocal pain or tenderness. When ones voice is dulled it can be a dramatic challenge to the individual

From $4.00



Organic Pau D Arco Handcrafted Tea Bags


Pau D'Arco is one of the best known herbs from South America, chiefly found in the Amazon rainforest. For centuries, pau d'arco has been a cornerstone of the tribal healing traditions of the area. Pau D'Arco is typically used as whole herb to treat infections and cancer.

From $2.00



Organic Jasmine Handcrafted Tea Bags


The health benefits of jasmine tea include a reduced risk of heart attacks, a stronger immune system, and the prevention of diabetes. Jasmine tea also helps prevent cancer, while reducing stress, improving digestive processes, and lowering cholesterol. It has also been found to eliminate harmful bacteria and ease chronic inflammation like muscle aches and pain

From $2.50



Organic Green Tea Handcrafted tea Bags


The many well-researched health benefits of green tea make it a great beverage to include in your diet for the prevention and treatment of cancer, heart problems, cardiovascular diseases, high cholesterol levels, rheumatoid arthritis, infection, tooth decay, and many others. Green tea contains an antioxidant called epigallocatechin-3 gallate (EGCG) which is also helpful in treating a variety of diseases.

From $2.00



Organic Hibiscus Citrus Heart Handcrafted Tea Bags.


I have long admired hibiscus flowers (Hibiscus sabdariffa) for their exotic beauty. A tart and tasty brew comes from the seedpods of the tropical variety known as 'roselle'. After the petals have fallen, the seedpod develops within a fleshy red calyx from the flower's base. These red pods are rich in vitamin C, calcium, niacin, riboflavin and iron, and also in certain anthocyanins whose antioxidant strength rivals that of quercetin and vitamin E. Hibiscus extracts have long been used to lower blood pressure in individuals with mild hypertension. Hibiscus relaxes the walls of blood vessels and acts as a diuretic, but unlike most diuretic drugs, it does not deplete the body of potassium.

From $2.00



Organic Rooibos & Chia Handcrafted Tea Bags


One of the biggest problems that people of different ages face today would be that of obesity. Now, while there are people who are not necessarily obese, the process of gaining weight can be a very dragging concern since that is what it may eventually lead to becoming.

Now, there are different methods that people do in order to lose weight. You may have tried some methods yourself but have found them to be a hassle. Whether or not that is the case, it would be better to opt for ways where less effort would be demanded from you.

This is where the rooibos tea benefits weight loss comes in. While you may have heard of herbal teas that claim to make you lose weight, you should realize that this one works differently.

From $2.00



Organic Simply Herbal Tea & Tisane - Create Your Personal Blend


Mix and blend your owns teas with these 1 oz portions. Apply bountiful health benefits and flavours to impress your taste buds and strengthen your body.

From $3.50



Organic Cinnamon Stick Tea spoons - Spicier & Healthier Teas


Cinnamon sticks can be used for stirring your herbal teas, coffee, black tea or hot chocolate drinks. This is a delightful custom that adds a delicate flavour and a nutritional boost to your brew.

From $1.50



Back In Stock! Organic Fenugreek Tea - The Conscience Cuppa.


Now that you know how to brew a cup of fenugreek tea, it is time to discover fenugreek tea benefits:

From $5.00



Organic "Ease 'n' Cheer" Pain Relieving "Herbal Asprin" Tea Formula.


White willow is the original Aspirin, and has the same indications as its synthetic counterpart. Where these two compounds differ though, is that white willow is milder on the stomach lining than its Aspirin and has a reduced anticoagulant action.

From $3.50



Organic Ease "n" Snooze Pain Relieving " Herbal Asprin" Night-time Tea Formula.


White willow bark is one of the herbs used for migraine and headache treatment. The use of white willow bark is also indicated for fibromyalgia, post surgical pain, chrohns and any condition characterized by pain and inflammation. The active compounds in white willow, called salicylate glycosides, work as an effective anti-inflammatory by interfering with pain transmission in the nervous system and by treating the cause of inflammation.

A tasty tea that can help alleviate mild to moderate pain throughout the night leading to a more restful sleep without making you feel drowsy

"Ease n Snooze is right! Add a little ginger and some sugar and drink up!" superwoman (ID Name)

From $3.99



Organic Liquorice, Apple Mint, Ginger Root - Energy RestoreTisane.


Do you need energy? Life is busy and energy can be insufficient in these tiring times. This delicious and warming tea is perfect for the busy months ahead. The adaptogen benefits of sweet liquorice restore health to the adrenal glands, helping you endure everything much better and by giving the stamina to do what needs to be done. The addition of sweet, warm Ginger root will give your stagnant blood a circulatory boost and get you sweating out that bad stuff in a good way. Sweet apple and a hint of mint tops the blend by adding a hint of natural sweetness.

From $3.50



Organic Turmeric Tea & Ayurveda Spice - Health Bomb


This full bodied brew brings about the healing detoxifying and strengthening wonders of Ayurvedic spices, Cumin, Coriander, Fennel and added bonus of "cure all" Turmeric making this a super body restorative formula. The blend also contains black pepper to enhance the bioavailability of the tea. Turmeric invigorates your blood and gets it circulating again, dispelling stagnation. Turmeric helps to directly thin the blood, digest proteins, and metabolize fats efficiently. That is impressive!

$6.50



Organic Ayurveda Tulsi Wake Up Rejuvenating Tisane.


Delicious and enlivening blend of herbs to boost your mood and energy.The combination of green tea and circulatory stimulating peppermint with fresh tasting rejuvenating holy basil make this the get up and go again formula. If you feel a slump coming on, drink this!

From $3.50



Organic Holy Basil, Hibiscus & Lemongrass Restorative Tisane.


An over all tonic tea that can be enjoyed by most people throughout the year for improving and balancing a vast array of physical, mental, emotional and spiritual ailments.

From $3.50



Organic Moringa Oleifera Tea - Nutrition Powerhouse


Fresh Moringa leaves contain 70 to 75% moisture and when they are dried the moisture content goes down to less than 8% and hence the nutrients becomes much more concentrated. That is the reason why people prefer to use Moringa Leaf tea as their supplement. This healthful tea will bring your body back to a higher level of nutritionally balanced health.

From $3.50



Organic Chaga Tisane - King Of Medical Mushrooms


There is an exceptional amount of immune boosting antioxidants found in Inonotus obliquus such as beta glucans and betulinic acid, in addition to various other triterpenes and sterols as well as melanin and superoxide dismutase (SOD).

Chaga mushrooms are a folk remedy used by the native peoples of Siberia and North America to treat a variety of ailments including stomach upset, headaches and skin irritations. The fungus is known to alleviate pain and has anti-inflammatory properties.

From $4.50



Organic Chaga Coffee Alternative.


There is an exceptional amount of immune boosting antioxidants found in Inonotus obliquus such as beta glucans and betulinic acid, in addition to various other triterpenes and sterols as well as melanin and superoxide dismutase (SOD).

From $4.50



Organic "Power To Prostate" Saw Palmetto Herbal Tisane.


Organic "Power To Prostate" Saw Palmetto Herbal Tisane is a healthy blend to support the function of the prostate gland. Added nutritionally rich herbs add flavour and a are a natural strengthening tonic for men.

From $3.50



Organic Yucca Root Tisane - Rheumatoid arthritis/Swelling


Yucca root is a natural treatment for soft tissue swellings

From $3.99



Organic Meadowsweet, Sweet Woodruff "N" Mints - Natural Pain Alleviator


Meadowsweet herb alleviates the pain and suffering from many common complaints, while still being fragrantly sweet, and gentle enough for children. Drink meadowsweet tea whenever the healing benefits are needed.

The Leaves of the Meadowsweet herb are renowned for being a natural pain killer. An anti-inflammatory and anodyne can be used for the alleviation of moderate pain. It can be used also as a natural internal anti-septic, antacid and gentle diuretic. Blended with other herbs can increase palpability and enhance the blend.

From $3.50



Organic Devils Claw Decoction - Osteoarthritis, rheumatoid arthritis & muscle pain


The benefits of devil's claw tea are many and it offers relief from aching muscles, relieves back and neck pains, joint pains, rheumatoid arthritis, and osteoarthritis. This herbal tea is also useful in relieving tendonitis and fever. It is useful in treating boils and some of the kidney-related disorders as well. It also stimulates appetite and aids in the functioning of the liver.

$3.99



Organic Red Clover & Flower Heads - Blood Purifier.


Red clover is a sweet herb and is considered a blood purifier. It may be used to treat acne, bladder infections, boils, bronchitis, cancer, leukemia, liver disorders, nervous conditions, psoriasis, skin ailments and tumors. It is an excellent blood cleanser.

From $4.50



Organic Yohimbe Bark "Vigorously Enhanced" Powder Tea


One of the most common uses of yohimbe bark extract is for erectile dysfunction. As mentioned above the herb is mainly used as an aphrodisiac for men and women. It's effects are known to enhance sexual desire in men. Many people claim it to be very effective against impotence caused by the consumption of antidepressants and medications which hamper sexual performance mainly in men. Once administered, this herb promotes healthy blood circulation especially in the genital area in men and women.

NOTE! YOHIMBE TEA BARK IS OUT OF STOCK FOR A SHORT TIME, THE POWDER SERVES TO BE EVEN MORE EFFECTIVE, I HOPE YOU APPRECIATE THE REPLACEMENT. PLEASE REST ASSURED WE SHALL HAVE YOUR OLD FAVOURITE BACK SOON.

From $3.50



Organic Yohimbe Bark Tea "Vigorously Enhanced"


Yohimbe is the name of a medicinal herb which comes from the Pausinystalia Yohimbe, an evergreen tree found in various regions such as Cameroon, Gabon, Nigeria and Congo of Western Africa. In Africa, the tree has been used as an aphrodisiac since many centuries and many people still smoke the bark of the tree as a hallucinogen. This bark is harvested from May to September which also serves as the rainy season in Africa. Let's have a look at the various health benefits of yohimbe bark extract.

From $3.99



Organic "Hot Shot" Decongetant/Stuffy Head/Circulatory/Health Shot


Clears stagnation, removes congestion, fights infection, anti-inflammatory, increased blood flow, stimulates teh circulation, natural pain killer.

$5.00



Organic Herbal Tisane - Asthma & Dry Cough Formula.


This tasty formula is beneficial to occasional Asthma attacks, those irritating dry coughs brought on by a attack, it will also attend to symptoms of croup, bronchitis and other respiratory ailments, it acts as a cleansing decongestant and is intensely soothing to delicate membranes.

$3.50



Organic "Cough Drop" Herbal Tea - Hacking Cough


A soothing blend to ease the irritation of a dry and hacking cough. "Cough drop" has the blend of expectorant herbs, Sage, Hyssop and Thyme to calm and restore.

$3.50



Organic Hoorah Hyssop - Chest Decongestant Tea


Hyssop has been prescribed for a multitude of medical conditions. It is known as an antispasmodic, expectorant, emmenagogue, stimulant and tonic. It is used for cough, bronchitis and chronic catarrh, and has a tonic effect on the digestive, urinary, nervous and bronchial systems.

Hyssop Tea may be used to remove excess fluids or phlegm. Great for treatment of bronchitis, coughs and colds.

From $3.50



Organic Soothing Sore Throat & Night Cough Formula


A carefully blended botanical soother for sore inflamed throats, coughs, bronchitis, mouth soreness and larynx inflammation, especially good when drunk slow and swirled around the mouth. The formula coats the throat with mucilage forming herbs that heal and repair whilst soothing inflamed tissues and irritations. Works effectively and amazingly quick!

Can also be taken prior sleep to ease night time coughing!

From $3.50



Organic Amazon Pau D Arco Bark Loose Tea.


Pau D'Arco is one of the best known herbs from South America, chiefly found in the Amazon rainforest. For centuries, pau d'arco has been a cornerstone of the tribal healing traditions of the area. Pau D'Arco is typically used as whole herb to treat infections and cancer.

From $1.50



Organic "AnteaBiotic" Immune Boosting Formula.


In times of stress, in harsh environments or seasons, whenever the body is in need of reinforcement, ANTEA- BIOTIC Tea may be used to supply the boost required to maintain the body's resistance to infection, to mend injured tissue, and to stimulate healthy body functioning.

The Smart Drinkers Tea!

From $3.99



Organic Astragalus & Elderberry "Roots & Fruits" Strenghtening Brew


Organic Astragalus & Elderberry Botanical Strengthening Brew. Berries, roots, fruits and mushrooms all got to make this a mighty boost for your immune system. Nourishing, restorative and it can naturally support your body to fight infection and seasonal bugs. Warm and satisfying, it can be added to soups or broths to enhance the dish.

From $3.99



Organic Ashwaghanda Decoction - Adaptogen /Energy Tonic.


Boosts energy levels*

Promotes relaxation and sound, restful sleep*

General adaptogen for combating stress*

Supports healthy libido*

From $3.99



Organic Adaptogen Decoction Blend for Stress & Adrenal Health


Fatigue and weakness, especially in the morning and afternoon

A suppressed immune system

Increased allergies

Muscle and bone loss and muscular weakness

Depression

Cravings for foods high in salt, sugar or fat

Hormonal imbalance

Skin problems

Autoimmune disorders

Increased PMS or menopausal symptoms

Low sex drive

Lightheadedness when getting up from sitting or lying down

Decreased ability to handle stress

Trouble waking up in the morning, despite a full night's sleep

Poor memory

From $3.50



Organic Astragalus "Roots Of Recovery" Energy/Tonic Tea


Astragalus Tea Benefits have been in the consciousness of many Asian medicine experts for centuries. In fact, astragalus is known as a chief energy tonic in traditional Asian medicine. The official name of astragalus is astragalus membranaceus, but is known as huang qi in Chinese, ogi in Japanese and hwanggi in Korean. The root of the astragalus plant is used to make astragalus tea. Among its beneficial constituents are astragalosides and other immunostimulant polysaccharides, beta-sitosterol, flavonoids, and trace minerals like selenium.

From $3.50



Organic Suma Decoction - Adaptogen, Energy, Strength, Endurance.


Suma is packed with nutritional value. It contains many vitamins, minerals and amino acids. Most importantly, it contains germanium, a potent immune sysItem booster has been used to treat chronic fatigue, heart disease and as an anti-inflammatory. It possesses pain killing properties and may be helpful to people with arthritis and other types of pain. It also contains saponins, just like ginseng does.

From $0.50



Organic Elixir Of Echinachea Immune Tea


In times of stress, in harsh environments or seasons, whenever the body is in need of reinforcement, Echinacea Tea may be used to supply the boost required to maintain the body's resistance to infection, to mend injured tissue, and to stimulate healthy body functioning.

Echinacea Tea can be used to treat the common cold, influenza outbreaks and mild to moderate infections of all kinds. This is due to echinacea's actions in boosting the immune system.

From $3.50



Organic Cats Claw "Resilience" Immune Decoction Tea.


as an immune stimulant and an adjunctive therapy for cancer (to reduce side effects of chemotherapy and protect cells)

as a bowel cleanser and anti-inflammatory for Crohn's, colitis, diverticulitis, irritable bowel syndrome (IBS), and other bowel problems

as an anti-inflammatory for arthritis (all kinds) and muscle pains/strains/injuries

as a general daily tonic (to tone, balance, and strengthen all body functions)

for stomach ulcers and ulcerative colitis and as an ulcer preventative/ stomach and bowel protector)

From $3.50



Organic Rhodiola Rosea " Energy Enhancing Elixir " Tisane


DECOCTION TEA - BOIL & BREW


Rhodiola Tea Benefits have been known to generations of people living in mountainous cold regions as being excellent for enhancing resistance to infection, as well as to maintain general well-being.

Rhodiola tea may help fights cold and flu during the cold months.

From $4.99



Organic Ashwaghanda Cacao Nibs & All Spice Decoction tea. 1 Ounce.


Organic Ashwaghanda Choc "n' Spice Decoction tea is a slightly bitter blend of the profoundly beneficial roots of the Ashwagandha plant plus, cacao nibs which are filled with anti-oxidants, rich in natural goodness and all spice to help the flow of the gastrointestinal tract and boost your system. The blend is best mixed with a little honey or sweetner and diluted well to avoid a bitter taste, however the bountiful benefits outway the taste.

Ashwagandha Tea Benefits have been renowned in ancient Indian Ayurvedic medicine as being effective for general health and longevity.

From $1.50



Organic " Winter Wise" Tenderly Tulsi & Rosehip Orange Cinnamon


My best selling tea for cold and flu. It also boosts your immune system with its high content of Vit C and Antioxidants. The tasty mixture can be drunk hot or cold, in Winter or summer with ice, this is the tea to keep on hand.

$3.50



Organic Gymnema Diabetic-T Formula


By suppressing the taste of sweet foods, the desire to eat them is also suppressed. Picture a luscious-looking large piece of chocolate candy, which you know, despite the tempting look, is not sweet. Why bother to eat it? It is important to remember that this effect of Gymnema sylvestre's will last for only one to two hours. If you are using the herb to break the sugar habit, then it would be wise to take some Gymnema sylvestre before social events or other times when you might be tempted to dive into the tray of sweets.

From $3.50



Organic Sleep Walker Infusion - A little calm without the harm


Do you need a little calm in your world? Calm without the harm of mind altering influences (pills) from the conventional route of healing Try this. Calming herbs will settle your mind, relax your body and bring a little more harmony back to you. The herbs are natural relaxing nervines and nervous system restoring agents, they work with you at the deepest levels of your specific need. Herbs go straight to the source of tension alleviating and reducing the pressure contained. They are compatible with your body's abilities to naturally heal, working in supreme conjunction and unit

From $3.50



Organic Wild Lettuce Sedative & Anxiety Formula Tea


Wild Lettuce is a valuable remedy for insomnia and muscular arthritis. The common name "lettuce opium", as it was known in the earlier official pharmacopoeias, refers to the potent milky latex produced by the stems and leaves. There has been a recent internet driven surge of popularity of wild lettuce as a recreational herb, however wild lettuce will disappoint those only looking for a legal high similar to opium. The powers that be have outlawed all the truly narcotic herbs, leaving only the less potent ones available to use without fear of running afoul of the law. That said, this relaxing and sedative herb can be a ally for those needing help to induce sleep, and calm restlessness and anxiety.

From $3.50



Organic Anti-Tension Oatstraw Tea Nerve Restorative. New Blends


Oats can nourish, help us settle down and enjoy life. Oat straw herb tea is a perfect way to become more resilient to stress, soothe nerves and help us get more "in touch" with ourselves and others.

calms and strengthens the nervous system,

helps to nourish and rejuvenate

relieves strain, stress and overwork

calms emotions,

helps us connect more comfortably with ourselves and others

reduces depression.

enhances clear thinking and improves attention span,

From $3.50



Organic "End Of Tether" Tea Skullcap Formula For Stress.


The common skullcap is usually regarded as a tonic for the nervous system, and therefore is widely used to treat tension, anxiety, insomnia, epilepsy and seizures. Apart from these, this herbal tea may help to lower blood pressure, and relieve stress headaches, premenstrual syndrome, muscle spasms, convulsions, nosebleed, menstrual cramps, asthma and allergies. Due to its anti-inflammatory properties, skullcap extract and tea may also help the patients of arthritis and gout.

Another important benefit of skullcap is that it can help to treat the withdrawal symptoms of alcohol and drug addiction.

From $3.50



Organic Schisandra & Hawthorn Berry - Harmonious Heart Tonic


The combination of hawthorn and schisandra, is believed to have an positive effect on heart function. This blend makes this a good, long term cardiovascular tonic.

From $3.50



Organic "No Pressure" Tea for High Blood Pressure.


A calming and soothing tea to ease the unpleasant effects of high blood pressure, leaving you more relaxed and rejuvenated. A blend Hibiscus flowers, seeds and relaxing chamomile and peppermint.

Hibiscus (Hibiscus sabdariffa) is a small tree with bright red flowers that are rich in flavonoids, minerals, and other nutrients. The flowers have a fruity taste that makes hibiscus popular as both hot and cold tea. Studies have demonstrated that they have a diuretic property and have also found mild blood vessel–dilating effects. Several trials using hibiscus extracts have suggested that hibiscus can lower blood pressure in people with hypertension.

From $3.50



Organic "Serenity Nips" Relaxing, Peace Inducing Evening Blend


This flavourful tea can help you relax after a long and tiring day. It can help you sleep and find some inner calm before bedtime. It is also a very good tea for the hyper child who needs a little tenderness as catnip tea has been used extensively for children ailments and to sooth these young nerves.A delicious night time, unwinding tea for the whole Family.

I offer a peppermint free serenity tea as an option for children.

From $3.50



Organic Nanny Slumber" Gentle Sleep Formula - New Bag, Free Sachet.


Let Nanny Slumber calm and sooth your tension and stresses. This blend contains an exclusive combination of herbs that calm and sooth your nervous system leading to a more relaxed, satisfying and rested night.

NEW! Economical and convenient 3 ounce tea bag poly lined for freshness, plus a free muslin bag to enjoy your loose tea. Now lined with a plant based polymer that that makes these bags 100% compostable! These tea bags are a staple regular for most teas and coffees, and they have a re-foldable stay fresh top. The bag is made with 40% recycled material and contains 25% post-consumer waste. Excellent!

From $3.50



Organic Hibiscus & Rosehip C Tonic & Heart/Blood Pressure Restorative Tea


Hibiscus and Rosehips tea benefits are slowly but surely being appreciated by people from all over. The rosehip has long been valued for its refrigerant and astringent properties. It is very well-known for its high concentration of Vitamin C. The red pods of the Hibiscus flower are rich in vitamin C, calcium, niacin, riboflavin and iron, and also in certain anthocyanins whose antioxidant strength rivals that of quercetin and vitamin E. Hibiscus extracts have long been used to lower blood pressure in individuals with mild hypertension.

From $3.50



Organic C Victorious Vitamin C - Recovery Tea


This rich tea is high in Vitamin C making it the idea cuppa for anyone needing a boost to their C levels it is also a powerhouse of antioxidants and nutrients. This unique tea is suitable for growing children, anyone Recovery from operations, from stress, nervous disorders, flu/cold/virus/ infection sufferers, AIDS patients, those with long term chronic illness, chemo recovery, cancer patients or older people who need a little extra care.

This is a a good Winter warmer or a Summer cooler made to to boost your system and nourish your body!

From $3.50



Organic "Calculisious" Calcium for Healthy Bones - Tea


This rich tea is high in calcium and other nutrients making it the idea cuppa for anyone needing healthier bones. Suitable for growing children, sports fanatics, menopausal women and more mature ladies. It makes a delicious tea for evening before bed and can be taken with calcium supplements as needed.


Maintenance dose for strong bones, just one cup per day.

From $3.50



Organic FO-TI Chinese Longevity & Vigour Herb TEA!


In Traditional Chinese Medicine, fo-ti is one of the herbs used to nourish the heart and calm the spirit. The Chinese know the plant root as he-shou-wu. Over the centuries he-shou-wu's reputation has bordered on the mythical for its power to produce longevity, increase vigour, and promote fertility.


The herb is said to bring color back to graying hair.

From $3.99



Organic "Mood Mover" Anti-depressant/Mood Health Tea in A Jar


Organic "Mood Mover" is a gentle and natural anti-depressant formula without harmful side effects. .It can help mild to moderate depression and should be taken with gentle exercise and good diet. This brew will calm and sooth your tension ease your stressed mind and lift your mood making the world seem a better place. The blend contains an exclusive combination of herbs that calm, uplift and sooth your weary nervous system leading to a more relaxed and peaceful day.

From $3.50



Organic Bacopa Brain Gain - Recovery Tea.


Bacopa is a herb that restores nerves and brain cells. It actually improves mental ability. Bacopa is used in behavioral disorders and memory disturbances. Bacopa increases antioxidant activity in all parts of the brain, including the hippocampus (memory storing region of the brain). Bacopa enhances learning, academic performance, improves grasping power , sharpens short-term and long-term memory.

From $3.50



Organic Brainy Brew - Memory & Concentration.


Gotu Kola is a rejuvenative nervine recommended for nervous disorders, epilepsy, senility and premature aging. As a brain tonic, it is said to aid intelligence and memory. It strengthens the adrenal glands and cleanses the blood to treat skin impurities. It is said to combat stress and depression.

A GOOD TEA BEFORE EXAMS!

From $3.50



Organic Ginkgo Biloba Tea Remedies - Container Options


Ginkgo biloba tea stimulates ; Ginkgo biloba tea reduces lethargy and improves sense of well-being; Ginkgo biloba tea may help improve the memory; Ginkgo biloba tea is used to treat hearing disorders like tinnitus; Ginkgo biloba tea may improve ; Ginkgo biloba tea may help improve mental alertness; Ginkgo biloba tea may be used as supplement for Alzheimer's disease

From $3.50



Organic Olive " Live, Love, Laugh " Leaf Tea Formula


Scientific studies have shown that Olive Leaf is one of nature's most potent healers. A natural, non-toxic way to build your immune system. Unlike antibiotics, Olive Leaf Extract will not damage the friendly bacteria in your system. Olive Leaf contains an impressive array of compounds, including powerful natural antioxidants (free radical scavengers), Oleuropein, Hydroxytyrosol, and Tyrosol, the most recognized active ingredients. Olive Leaf is an extraordinary 100% natural herbal antibacterial/antiviral extract. Obtained from specific parts of the olive tree this is not only safe, but is also a nontoxic immune system builder.

Added are some extra tasty, delicious herbs to make you feel wonderful. This is a worry-free tea formula that aims to ease stress, boost your immunity and calm your mind, I use only the freshest olive leaves available, so taste the difference!

From $3.50



Organic Rosehip Remedy - Wellness Tisane. Healthy For Children Too!


The following are some of the health benefits of drinking rosehip tea:

Rosehip tea is considered strengthening to the stomach;

Rosehip tea is useful in combating diarrhea;

Rosehip tea fights dysentery;

Rosehip tea is valued for its pectoral qualities that is good for coughs and spitting of blood;

Rosehip tea can be used to help treat distempers of the breast;

Rosehip tea can also help break the stone and to ease and help the colic.

From $3.50



Organic Apple, Chamomile & Mint Tea.


My new favourite tea. With sweet apple, honey flavoured chamomile and a hint of mint this really does go down a treat. Perfect for hot summer days chilled or cool summer night hot, this really is delicious. Chamomile is naturally restorative and relaxing, settling your nerves after a busy day, Mint revives the senses and clears the head, apple just tastes good.

$3.50



Organic Energizing Breakfast Brew. Wake Up Brain Formula.


This tasty brew is useful for memory, concentration and mental alertness. An ideal drink before studying, to help you stay alert and focused. Whatever needs your attention this tea can help. The fresh cuppa contains no caffeine but will enhance your over all sense of well being and has a natural mood stabilizing effect leading to a brighter day. No ups or downs! Just healthy stabilitea!

From $3.50



Organic Oolong Black Tea. Also, Weight Loss Blends.


This tea is beautiful, tasty, full bodied, healthy and with a mildly smooth aftertaste. Highly recommended to those that enjoy the health benefits of green tea but have a hard time with its lingering, semi bitter taste. Contains caffeine.

Oolong tea is superior in aiding weight loss. The effect of this tea is to help reduce fat and it can be taken 3 times a day.

From $3.50



Organic Yerba Mate. Delicious Health Promoting Beverage.


In addition to its standing as a popular beverage, yerba mate is used as a tonic, diuretic and as a stimulant to reduce fatigue, suppress appetite and aid gastric function in herbal medicine systems throughout South America. It also has been used as a depurative (to promote cleansing and excretion of waste). In Brazil, mate is said to stimulate the nervous and muscular systems and is used for digestive problems, renal colic, nerve pain, depression, fatigue, and obesity. It also has bitter qualities which help stimulate digestion. It has been used traditionally as a tonic, nervine, mild diuretic and stimulant.

From $3.50



Organic Rooibos Green & Lemongrass Tea - Anti-Oxidant Cleanse


Green Rooibos is a hearty tea and once brewed it produces a soft golden color with an amber hue, and warm scent. This tea is considerably higher in anti-oxidants, trace minerals, and nutrients, when compared to traditional Rooibos, which helps to explain its explosive popularity with those of us who are health conscious. Does not contain caffeine. Lemongrass tea is much more potent than many other herbal teas. This tea is a great alternative medicine and is safe for most people to ingest since it is completely natural and free of allergens.

This tea has high ratings, it tastes and feels amazing!

From $3.50



Organic Red Rooibos Health Tea - Beautiful Body & Skin


A good herbal health supplement often has many different types of minerals in each dose, in order to ensure the proper functioning of our body. While the amount of these minerals may vary depending on the way the tea leaves were harvested, oxidized and fermented, Amber's Organics rooibos teas will have these minerals because we strive to bring you the highest quality organic tea available on the market. Taste the difference. We believe that if you buy quality and freshness you get what you deserve, all of the goodness! Stale teas that many commercial stores promote in fancy packaging will serve no purpose to your health, they contain high levels of mold, dust, debris and lose their essential oils over time if improperly stored, an undesirable benefit. Your health requires the very best!

With so many abundant minerals in one cup of rooibos tea, it's no wonder that some researchers are calling rooibos the next "wonder tea." The variety and amount of minerals in rooibos tea makes it a healthy-and delicious-herbal dietary supplement.

From $3.50



Organic Rooibos Green Tea - Health Promoting Antioxidant Tea.


Green Rooibos is a hearty tea and once brewed it produces a soft golden color with an amber hue, and warm scent. This tea is considerably higher in anti-oxidants, trace minerals, and nutrients, when compared to traditional Rooibos, which helps to explain its explosive popularity with those of us who are health conscious. Does not contain caffeine.

From $3.50



Organic Honeybush Red Tea - Nourishing & Delicious!


A scent of roses and honey! Red teas which include Rooibos and Honeybush have become very popular healing beverages embraced and enjoyed by millions. Numerous published studies have found them to be extremely nourishing, nutritious and caffeine free which makes them suitable for most ages and throughout any part of the day.

Now buy in variations, see drop down menu, a tea treat is in store.

From $3.50



Organic " Looking Good" Lemongrass Restorative Wellness Tea Blend.


The health benefits of drinking lemongrass tea after a meal really are staggering. Not only does it aid digestion, it also works as a carminative and eases anxiety, headaches, stress, insomnia and cramps. A natural antibacterial, anti-fungal, and antiseptic, lemongrass also serves to protect your body from foreign contaminants by detoxifying the digestive tract, liver, pancreas, kidneys, and bladder. In Chinese medicine, lemongrass tea is used to reduce pain, nausea, and muscle spasms and to treat circulatory disorders.

...and the list goes on!

From $3.50



Organic "Life & Health" Holy Basil Anti-Aging Tea.


A delicious blend of organic Holy basil and selected herbs to bring health and life back into a tired body. This delightful Tea is anti-aging, skin conditioning, stomach healing, increases mental clarity support, immune support, fights colds and flues, headaches, nausea, malaise and much...much, much more! Tulsi is both a 'first-reach' herb in most cases of cough, colds, flu and fever, as well as a 'last-resort' when nothing else seems to work.

Tulsi is a over all tonic tea that can be enjoyed by most people throughout the year for improving and balancing a vast array of physical, mental, emotional and spiritual ailments.

From $3.50



Organic Tulsi Rama, Holy Basil Health & Life Handcrafted Fresh Tea-Bags


A delicious blend of holy basil and select organic tasty herbs to bring health and life back into a tired body. This Tea has anti-aging, skin conditioning, stomach healing, mental clarity support, immune support, it also makes a supreme headache treatment tea and much, much more!

Best seller!

From $6.50



Organic Holy Basil 3 Sacred Selections Healthful Tea - Anti-Aging!


Tulsi is both a 'first-reach' herb in most cases of cough, colds, flu and fever, as well as a 'last-resort' when nothing else seems to work. Tulsi is a warm blessing that can be enjoyed by most people throughout the year for a vast array of physical, mental, emotional and spiritual benefits.

From $3.50



Organic Violet Refresher Tonic - Highly Nutritious. Run down, over stressed, recovery from illness, need of some extra energy & focus


The accounts of their uses abound for all the violets. As far back as 1885, a study compared violet leaf vitamin C content to that of oranges and vitamin A content to that of spinach. From the basal leaves, if collected in spring, this early research reported that violets contain twice as much vitamin C as the same weight of orange and more than twice the amount of vitamin A, gram for gram, when compared with spinach!

From $3.50



Organic Nutritious Nettle A, C & K Vitamin/Calcium Tea Blend. New varieties Available.


Frequent use of nettle tea, a cup or more daily, rapidly relieves and helps prevent water retention. Nettle is a superb nourishes of the kidneys and adrenals. Stinging nettle contains natural antihistamines and anti-inflammatories that open up constricted bronchial and nasal passages and eases hay fever symptoms. Nettle is a very nourishing herb, containing 300 mg of calcium, and other vitamins and minerals including considerable amounts of the mineral boron, which can double levels of the hormone estrogen circulating in the body and help with short term memory. Nettle stimulates mothers milk, is safe to use anytime during pregnancy, and restores a woman's energy postpartum.

From $3.50



Organic Mugwort "Protection" Tea Blend


Mugwort Tea Benefits have been recognized in the annals of herbal medicine even in the days of old. The mugwort has long been considered antibacterial, anti-inflammatory, antiseptic, antispasmodic, diaphoretic, diuretic and haemostatic.Bitter mugwort teas stimulate the secretion of gastric juices to speed up digestion and relieve flatulence and bloating. The essential oil is both antibacterial and antifungal, and may be useful against intestinal parasites. Taking this tea at night may bring blessing by morning!

Mugwort tea was said to protect against evil influences and negativity

From $3.50



Organic Yerba Mate "Di-eti" Dieters Formula.


Yerba mate increases your alertness and ability to focus. This increased energy allows you to go throughout your day without feeling drained or tired. Studies also suggest that the metabolic effect that occurs when consuming this product boosts your glycogen stores, allowing you to maintain muscular endurance for longer periods of time. Inturn, you burn more calories and stave off fatigue during your workouts. In addition, studies suggest it can also suppress your appetite and boost your metabolism.

From $3.99



Organic Multivitamin & Mineral Formula - Energizing & Nourishing


Minerals are critical building blocks needed for optimum functioning of the nervous system, the immune system, and all muscles -- including the heart. The production of hormones also requires large amounts of minerals. This tasty tea is good for the whole family and for those needing and extra boost when run down or severely stressed.

$3.50



Organic "Puri-Tea" Tea Troubled Skin & Internal Purifying Formula.


A delightful tea that can help clear your skin from acne and unhealthy dull appearance, it can clean up your blood, help and support the lymphatic system and tone, sooth and regulate the bowel, naturally.

From $3.50



NEW! Organic Chickweed tea - Chest/allergy/Weight loss/Diuretic/Metabolism


A naturally mild laxative which may help cleanse the body from a built up toxicity and alleviate stress from the liver.

Increased metabolism to speed up weight loss

May help to eliminate excess fat from the body

Acts as a mild diuretic and helps to flush toxins from the kidneys.

Useful in the treatment of inflammatory conditions. the herb was used extensively in the

16th

century for this and many other serious inflammatory ailments.

Is used to treat conditions of the respiratory systems such as bronchitis, asthma, smokers cough, irritated lungs, including allergy symptoms.

Chickweed is a natural detoxifying agent for the skin, it may help to reduce acne breakouts, inflammation, redness, it may help to reduce the severity of bug bites and allergic reactions of the skin. it may help to draw out harmful bacteria and prevent wounds from getting infected. It is a natural emollient which can help to soften and smooth the skin.

Chickweed may be useful in the treatment of fibroids.

The tea has been considered a useful agent in the treatment of IBS irritable bowel syndrome.

From $2.00



NEW! Organic Skullcap " Respite" Blend - Nervous/Tension Headaches.


Skullcap is a powerful nervine and can be used to treat tension headaches by its natural tranquilizing effects, combined with Feverfew the renowned herbal remedy for headaches it induces a release of tensions throughout the body leading to less pressure.Fever is also employed in hysterical complaints, nervousness, and loweness of spiti and is a general tonic.

The chosen tea to drink at work when the going gets tough!

From $3.50



Organic Soothingly Heady Herbal Tea ( Headaches/Migraine)


At last, after many requests, I have created this herbal tea for migraines and headaches. Each herb is specially prepared as a T- Bag to making it easier to enjoy the pleasant flavor and soothing properties. This blend contains the profound nervine Wood betony and migraine eradicating, clinically tested, Feverfew, I also added some other herbal soothers in this tea including relaxing Lavender buds. It helps more than just the head, so be warned you might feel quite a lot better!

From $3.50



Organic Anti-Candida Herbal Tea & Mouth Wash - Eradicand


A powerful herbal combination to eradicate candida and mouth and throat thrush can also be used as a bath for skin thrush and fungus, effective and safe this semi-bitter blend can be take up to three times a days.

From $3.99



NEW! Organic Roasted Roots - Dandelion & Chicory


Good for Liver and Gallbladder Cleansing, Cools Bladder, Purifies Blood, Kidney Cleansing, tonic, Purity, Diuretic, Strengthens, Decrease Cholesterol, Digestive

From $3.50



Organic Dandelion & Burdock Roots, Cleansing Duo.


Burdock is a wonderful detoxifying herb.It supports the kidneys and liver in filtering toxins from the blood.Burdock also stimulates circulation to the skin and detoxifies skin tissues.This makes it a great remedy for acne, psoriasis and eczema..Burdock tea is made from the burdock plants leaves and is used for fluid retention, inflammation, rheumatic and liver conditions.Burdock and Dandelion tea together is a great liver cleanser and blood purifier. It neutralizes toxins throughout the body. It is also used for bladder pain, gout, swollen glands and jaundice. Burdock and Dandelion tea is also used for respiratory conditions such as asthma, some cancers, fevers and boils.Dandelions are high in iron and calcium.

From $3.50



Organic Dandelion Leaf & Calendula - Body & Skin Cleansing - 1 ounce


Dandelion & Calendula is usually recommended for the bile-secreting liver organ. Dandelion & Calendula also disinfects the blood, raises bile construction and enhances the abilities of the spleen, pancreas, abdomen and kidneys. It is usually consumed for urarthritis, lack of blood in the body, inflammation of the joints, liver disease, liver inflammation caused by a virus, furuncles, spasms, retention of fluid, stultification and breast tumors.


From $3.50



Organic Day For Detox Formula. Easy Cleanse.


A milder but still extremely effective detox formula for those who cannot take a whole week to focus on a intense body cleanse. Along with a healthier detox diet and gentle exercise regime this brew will restore a natural balance to a overly toxic body. It can be drunk daily for one week, off one week and back one for one week over the period of one month. It works more effectively along side a gentle cleanse regime.

From $3.50



Organic " Liven Up Liver" Detox Cleanse Formula.


Liver Detox Tea is a herbal cleansing tea which gently flushes the liver of excess waste and toxins. Liver cleanse Tea may help to stimulate the digestive system, support healthy liver function, and reduce congestion of the liver and gall bladder resulting from liver disorder or damage

From $3.99



Organic Herbal Cleansing Liver Tea - Detox


From $3.50



Organic Detox Seed Tea - Ayurveda Formula.


A simple cleansing way to resttart body. Can be drunk daily. Each seed is cleansing, reviving, energizing and healing to the body and digestive system.

From $3.50



Organic Lemon Aid Refresher Cleansing Tea - The Daily Cleanse.


This tea was created especially for cleansing the body of toxins prior to vacation when you want to feel your best but need no dramatic detox. This perfect blend of real lemon, lemongrass, lemon balm and lemon verbena and immune boosting green rooibos tea gives the tea a refreshing tang that everyone will love.

Liver and digestion need a kick start?

From $3.50



Organic Nailed it Nausea Soothing Tea. Cancer/chemo, nausea, morning sickness


Organic Nailed it Nausea Soothing Tea - Cancer, nausea, morning sickness. Anti-nausea tea for pregnancy, patients enduring chemo or other harsh treatments, ulcers, acid, indigestion, stomach inflammation, gastric irritation or severe upset stomachs.

From $3.50



Organic Amber's Herbal Bitters - Digestive.


Bitter herbs are one of herbal medicine's great contributions to human health. In simple terms, this refers to herbs that have a bitter taste, ranging from mildly bitter yarrow to fiercely bitter rue. Absinthin, a constituent found in wormwood, is so bitter it can be tasted even at dilutions of 1 part in 30,000 parts of water. The strong flavour is often attributed to a "bitter principle," which can be a volatile oil, an alkaloid, an iridoid, or a sesquiterpene.

From $3.50



NEW! Organic Blackberry Tea - Inflammation. Mouth/Throat/Gut/Skin


Blackberry tea has proven beneficial as a remedy for diarrhea, a gargle for throat inflammations and a compress for wounds and rashes. This delicious herbal tea also helps regulate both heavy and light menstrual flow and is a gastrointestinal soother.

Since ancient times the leaves of the blackberry plant have been used curatively, especially throughout Europe and Asia. For example, two thousand years ago, the Roman army doctor Galenos had his soldiers chew blackberry leaves to strengthen gums and build up physical resistance; today we know it was the vitamin C and tannins in the leaves that he was counting on to boost immunity and heal wounds.

From $0.50



NEW! Organic "Battling Belly" Herbal Tea Abdominal Cramps & Mild Diarrhea


This tea regulates bile flow and relieves intestinal cramping and mild diarrhea. It is also a first-aid remedy for queasiness and nausea.

From $0.50



Organic " Gut Feeling " Gastrointestinal Tea Formula


A blend of soothing, warming, comforting herbs to ease the discomfort of an upset stomach especially from over indulgence, gastro infections, stomach flu and toxicity. This will line the stomach and intestines to create a more harmonious flow.


From $3.50



Organic Digestive Comfort Tea " 4 Seed Wonder Brew "


This " 4 Seed Wonder" formula can help eliminate gas, bloating, nausea, sickness from over eating, fullness, constipation, diarrhea, acid reflux, it breaks down the digestion of fatty rich foods, eases stomach aches and pains, colic, nervous stomach, it calms symptoms of food poisoning, many other stomach and digestive complaints can be soothed by this delightfully flavorful little mix.


Mild enough for children and the elderly and it is gentle enough for your pets too.

From $3.50



Organic Peppermint & Seeds Relief - Gas & Wind Remedy.


We all get a little gassy or suffer trapped painful wind from time to time, so to avoid those embarrassing moments it may be best to take this gentle tea before any great event.

This is a good formula for colic, tummy aches, upset stomachs, sickness, diarrhea and intestinal pains in children and also this can be wonderfully beneficial to the elderly and convalescing.

From $3.50



Organic " Delicate Balance" IBS Irritable Bowel Syndrome Formula.


Organic " Delicate Balance" IBS Bowel Formula. Irritable bowel syndrome (IBS), is a debilitating disorder of the intestines that comes with abdominal pain, cramps,gas and bloating, and irregular bowel movements.

From $2.00



The Ultimate Organic Sore Inflamed Stomach Formula


The ultimate sore "sootha" stomach brew will help a variety of gut and intestinal ailments raging from upset stomach, to irritated, gastritis, ulcers, painful wind, serious bloating, severe constipated, diarrhea, nauseated, stomach bugs and infections, IBS and other debilitating intestinal conditions. This brew was devised by a famous Australian herbalist who had momentous success with this preparation over his life time, I am just bringing it back for the benefit of others. I drink this myself, it's utterly amazing.

This formula is also extremely good for those going through the after effects of chemotherapy, it can help settle the stomach and alleviate some debilitating symptoms.

From $5.00



Organic Fresh Chamomile - For Anxiey, Sleep, Immune, Inflammation.


Chamomile is also well-renowned for its tranquilizer effects and, as such, it is often used to help combat anxiety and insomnia. The constituent apigenin may be the active ingredient responsible for chamomile's anti-anxiety and sedative powers. In addition, chamomile tea can promote a real relaxing effect after a hectic day.

When taken internally, British researchers discovered that this sweet aromatic herb can enhance the immune system by stimulating the infection-fighting white blood cells. As such, chamomile tea may be helpful if you have a cold or the flu. It certainly does no harm to try several cups

From $3.50



Organic "Cool it Cuppa" Cystitis Relief Tea Tisane.


A pleasant tasting tea that can be drunk throughout the day until urinary and bladder discomfort is eased. This works well with my Cystitis douche on the botanicals page, combine the two for soothing relief and less frequency of out breaks. The Anti-inflammatory components in this tea relieve bladder and urinary discomfort and calm irritations. This also have anti-bacterial benefits and soothing herbs to cleanse, disinfect and protect inflamed tissues. Contains a special blend of organic chamomile, yarrow and sage.

From $3.50



Organic My Joyful Pregnancy - Mother's Nutritional Tisane Formula


A natural way to start your beautiful pregnancy as you prepare your body to bring this amazing new creation into the world. Pregnancy is very depleting on your body, carrying another little person can put stress and strain on your kidneys, liver and vital organs but my new brew can help to restore vital nutrients that are lost in these months. My delicious Pregnancy tea is filled with the nutrients and symptomatic relieving benefits you will need in order to strengthen and nourish your whole system throughout this glorious period leaving you ready for the birth and after care.

From $3.50



Organic Shatavari Tisane - Menstrual regulator/respiratory/tonic/immune


Shatavari is used as a menstrual regulator, to help prevent miscarriage, for menopausal symptoms with hot flushes, irritability, irregular memory and dryness, for lactation, lossof libido, infertility, as an aphrodisiac, and for the female reproductive organs Shatavari is also used as a tonic for circulatory, digestive and respiratory organs, ulcers, bronchial infections, diarrhoea, rheumatism, diabetes, bleeding ulcers, gastritis, Crohn's disease, dysentery with bleeding, dry cough, sore throat, inflammation in the lungs due to dryness andheat, male fertility and impotence, building body mass and muscle tissue, nourishing the blood, the immune system, calming the nerves, and insomnia. Externally it is used to treat stiffness in the joints.

From $3.50



Organic Balance Botanical Menopause/Hot Flash Symptom Ease Tea


This caffeine free healing tea is formulated to bring ease and comfort to ladies experiencing the difficulties of the menopause, premenstrual symptoms thought to be due to an imbalance of estrogens to progesterone. The symptoms I focus on to help alleviate are; night sweats, hot flashes, bloating, weight gain, and depression to name but a few.

From $1.50



Organic " My Month " Menstrual Cycle & PMS Remedy - Symptom Relieving Tea


My tea blends carefully combined herbs that will help restore your liver function leading to less mood swings and hormonal imbalance, diuretic, digestive, anti-depressant , anti-migrainal and other herbs to ease feminine discomfort and overall distress creating a more harmonious balance within whilst also showing in your skins appearance, a better bowel and urinary function and a less bloated appearance.

Natural remedies such as herbs provide the perfect support for menstrual cycle-associated symptoms.

From $3.50



Organic Delectable Healing Flowers Garden Tea.


It can be an easy mistake to underestimate the healing power of the flower. In this delectable relaxing blend you will find the most soothing and flavorful flowers that will bring an inner peace to your mind, body and spirit. A gentle and popular blend for all those " sensitive souls" among us. Best served at high tea with a warm slice of lavender tea cake.

From $3.99



Organic ESSIAC Original Rene Caisse Formula.


Essiac was promoted and popularized by a Canadian nurse named Rene M. Caisse, who named the formula with her last name spelled backwards. Born in 1888, Rene Caisse promoted the use of her tea in the treatment of a steady stream of cancer patients until her death in 1978 at the age of ninety. Rene Caisse's cancer cure was used by persons with prostate cancer, advanced bladder cancer, and advanced breast cancer who are documented to have gone into remission.

From $5.50
When to Take Herbs: Generally, herbs are taken upon waking (at least one hour before breakfast) before or after meals, between meals, or before bed (at least two hours after dinner).
Take only one herb formula in one sitting, so that you can experience its effects in isolation. Do not over dose with too many at once, always keep a chart to monitor any reactions or improvements to your health. Herbal remedies are powerful medicines treat them with the utmost respect, treat your body with respect and allow the dosage to be introduced slowly to avoid too much too soon which can create reactions in seriously ill and hyper sensitive individuals. Be wise in your decisions for your health and never stop any medicines that you may be on without seeking your Doctor's advice. Herbs can work in harmony and be an asset to any health regime you are undertaking, so go ahead be well and be wise.
-------------------------------------------------------------------------------------------
These delicious tea's serve to not only help restore your own personal health, but they are exceptionally good for the environment when added to compost pile or to your plants.....so do the earth goodness and spread your tea wisely!

Grab a teapot, a caffetiere or your tea making equipment of choice.
Scoop 1 -2 teaspoons of herbal tea leaves, roots, seeds or flowers for you and the same for each of your friends into a pot and add boiling water.
3 cup tea pot = 3 / 6 teaspoons of herbal tea.
Let the tea infuse for 15 minutes.
Simply pour the brewed tea into cups and serve.
Breathe, sip your tea and relax
Please compost respectfully, give back to Mother Nature as she has given freely to you.
--------------------------------------------------------------------------------------------
An Easy, Gentle Cleanse for a First-Timer
The following is such a cleanse based on my research in this area over the last few years. However, I highly recommend printing this out and consulting your doctor first as any cleanse (no matter how natural) maycatalyze certain health conditions.
Step 1: Reduce Your Exposure to Toxins
This is probably the hardest step because you can't possibly control every toxin you come in contact with (unless you want to live in a plastic bubble for a month). Try to plan for your cleanse, though. For instance, limit unnecessary downtown travels and walk the back streets rather than the main so you can avoid as many exhaust fumes as possible. If you have access to a swimming pool, choose other exercise during your cleanse to avoid chlorine.
Here is a fairly complete list:
· Wean out stimulants (alcohol, cigarette smoke and white sugar) – try to cut out coffee but if you can't, drink organic.
· Eat organic foods when possible – wash thoroughly to remove pesticides & contaminants (use soap or hydrogen peroxide).
· Eat all natural foods– come on, you can resist junk food for one month. No chips, pop, deep-fried foods (basically any take out) – check all ingredients and if you can't pronounce it, it ain't natural.
· Reduce red meat intake(its bi-product is poisonous ammonia) to one palm-sized serving once a week – try lamb.
· Drink distilled water.
· Use natural or eco-friendly products – if you can eat the ingredients, the products are safe to use.
Step 2: Flush Toxins Out
Your body will naturally detoxify but try the following to accelerate the process (although keep in mind, the faster you release toxins, the more intense the detox side-effects – i.e. headaches, soreness, grumpiness, etc.):
· Drink lots of herbal teas(like mint and peppermint to aid digestion, dandelion to increase bile flow, milk thistle for liver detox and chamomile to help reduce anxiety).
· Drink lots of distilled water. I know, this is total repetition but it's super important; distilled to reduce toxins and the water to flush.
· Increase your complex carbs or veggiesto about 65% of your diet. Round off your meals to approx. 25% protein & 10% healthy fats (from nuts, olive and flax seed oils, etc.)
· Use chlorella supplementsto cleanse your blood.
· Take milk thistle supplementsto cleanse the liver (but if you do, you don't need the tea).
· Eat detox-friendly and easy to digest foods(like garlic, onions, prunes, lemons, naturally fermented sauerkraut, green leaves – especially spinach, cabbage, kale, swiss chard & collards – papaya, pineapple, berries, etc.)
· Exercise (cardio & strength-training) – aim for 4-6 times a week, alternating between mild, moderate and intense variations depending on your energy level.
· Hot, steamy baths or saunas– once a week.
· Stretch – integral for several reasons: it reduces muscle fatigue and soreness that is caused by the lactic acid (metabolic waste) released by muscle exertion; it also increases oxygen and blood flow, and decreases stress.
· Drink green juices rich in detox-friendly foods – use as meal replacements.
· Drink smoothies for breakfast – check out the "yummy recipes" category here on Live Lighter!
· Do a partial fastonce a week – try going without food from dinner Saturday until dinner on Sunday – or whenever works for you. Adjust your activity level on these days to compensate for the lack of food energy, like take leisurely walks, do gentle exercises, etc.
Step 3: Repair and Heal
There are different methods, at varying strengths, of repairing and healing your body. A Naturopathic Doctor is the best resource for your individual needs. However, for the first-timer, try:
· Aloe vera juice– known to be one of the friendliest methods for intestinal repair.
· Increase your soluble fiber intake(like psyllium fiber and foods, such as several types of beans, carrots, broccoli and Brussels sprouts)
· Meditate – try for everyday, either in the morning or night, and as long as you can. Start with 10 minutes and practice till you're up to one half hour.
· Sleep – the best way to find your optimal amount of sleep is to get up at the same time every morning and go to bed when you're tired. Because you've limited your stimulants, your natural sleep rhythms should emerge.
Step 4: Replenish
Not only does cleansing get rid of toxins and bad bacteria, it unfortunately also flushes out the good bacteria that live in our guts. These probiotics are essential for proper digestion. It is important to rebalance the gut flora ratio of beneficial vs. harmful bacteria (85% – 15%):
· Consume probiotics – eat naturally fermented foods like yogurt, kefir and sauerkraut.
· Take acidophilus tablets(extra-strength).
· Eat foods known to have prebiotics – unrefined wheat and barley, raw oats, soybeans, leek, asparagus, artichokes, etc.
Step 5: After Cleanse
Resist returning to a highly toxic lifestyle. Reserve stimulating substances for special occasions and incorporate as many of the above cleansing methods into your daily lifestyle habits as possible.
Duration and Tips:Try this gentle cleanse for one month, although doing it for longer will give you better results. However, we all know it's hard to do anything perfectly the first time around so be kind to yourself and simply do your best. Use the experience from this cleanse to better prepare for next season's cleanse, identifying challenges so you can figure out ways around them.
Additional Tips:
Cleansing should be an experience to look forward to and if you feel increasing distress as your cleanse date nears, you're not ready for it yet. If you feel as if you're denying yourself true pleasure, then you will create stress – which actually inhibits detoxification! You'll know you're ready for a cleanse when life has become too much of a burden. Then you'll be motivated to lighten your load – starting with the toxins in your body so that you can live lighter in body, mind and soul.
Plan your cleanse. Reduce your commitments for the cleanse duration and guard against the demands of others. Plan your activity (be flexible when necessary, of course) as well as your meals a week in advance. Use the Internet to find recipes, Saturday to get groceries, and Sunday to prepare your lunches and slice your veggies for convenience